21/12/18
FM World 14 Anniversary - Dress code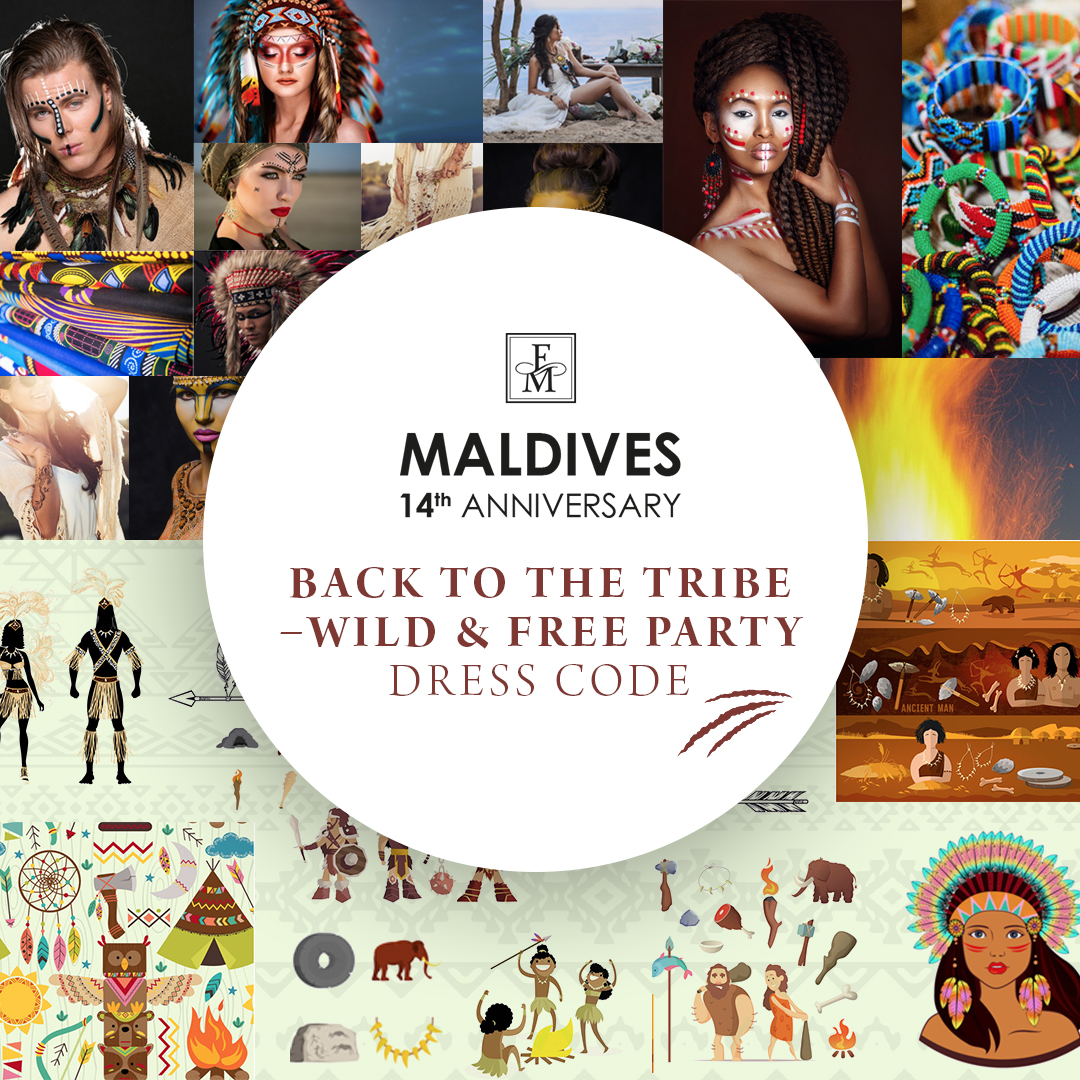 Dear Business Partners,
During the 14th FM World Anniversary in Maldives, a great event awaits you! This year it will be held under the slogan BACK TO THE TRIBE - WILD & FREE PARTY, and the leitmotif will be the tribe.
Anyone who wants to participate in the party must have a disguise - it won't be fun without it!
This year's theme gives countless opportunities to interpret and create original costumes that bring to mind the unexplored lands and return to the original roots of our civilization. Remembering your amazing ideas from the last anniversary, we can't wait to see your creativity this time!
We send a handful of ideas and inspirations that will help you complete the disguise that perfectly fits the tribal atmosphere of the event.
OUTFIT.Give him the wildness and freedom of your soul! Clothes can be in intense colours or on the contrary - stay in one tone, e.g. in earth colours: black, brown, green. Patterned materials, especially with ethnic or folk motifs, will be a good idea. All kinds of covers and scarves, belts, straps, strings, tassels, feathers and fur elements will be also useful.
ACCESSORIES. They can play a key role in both women's and men's styling! Perfect will be: rich jewellery and ornaments, e.g. with ethnic motifs, made of gold, silver, wood, gemstones, glass (e.g. glass beads), imitation of bones, feathers, felt or colourful pompoms.
HAIRSTYLE. Even loose hair with some intriguing accessories, e.g. a cloth bandage or a remarkable headgear. Bolder participants can make extravagant hairstyles (e.g. with braids) - remember that this evening you can afford crazy ideas.
MAKEUP. During this amazing night it will fit both for women and men! Paint on your face and body patterns resembling tribal tattoos. They can be colourful or in one colour. Your imagination is the only limit!
We hope that you like the theme and preparing disguise will bring you a lot of fun. Do not forget to pack them to your suitcase!
See you in Maldives!