NEW JOINING PACKAGE [[ Juli 2022 ]]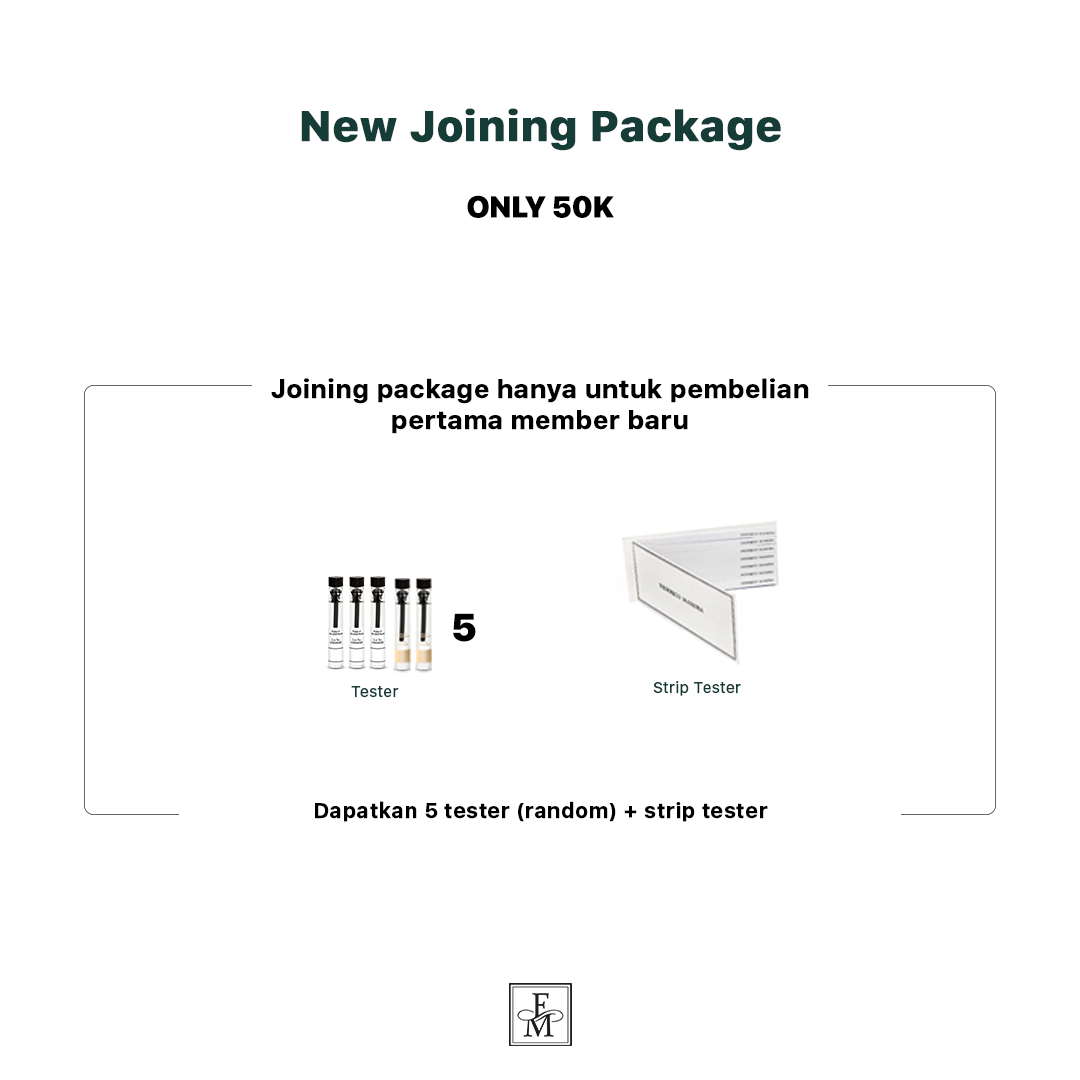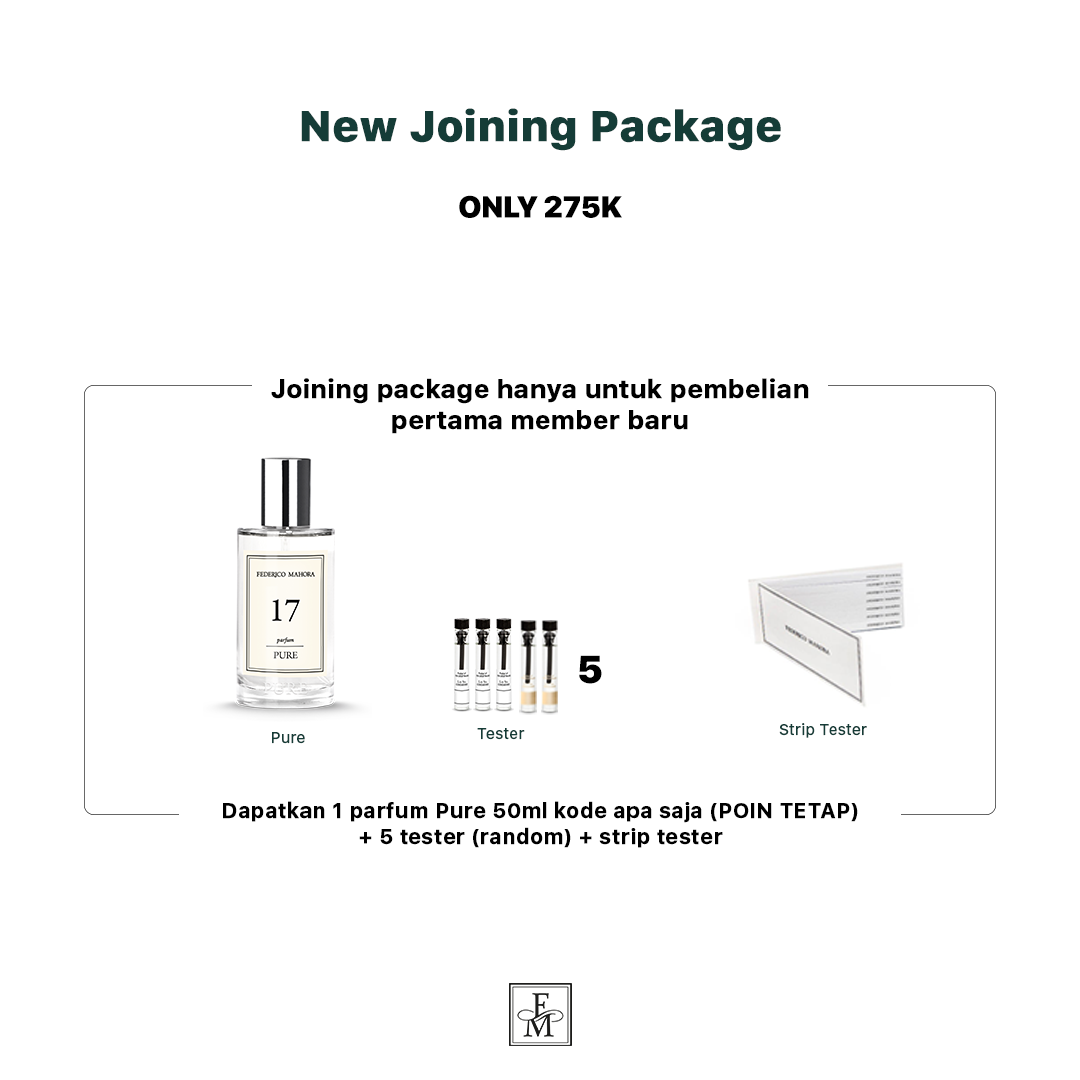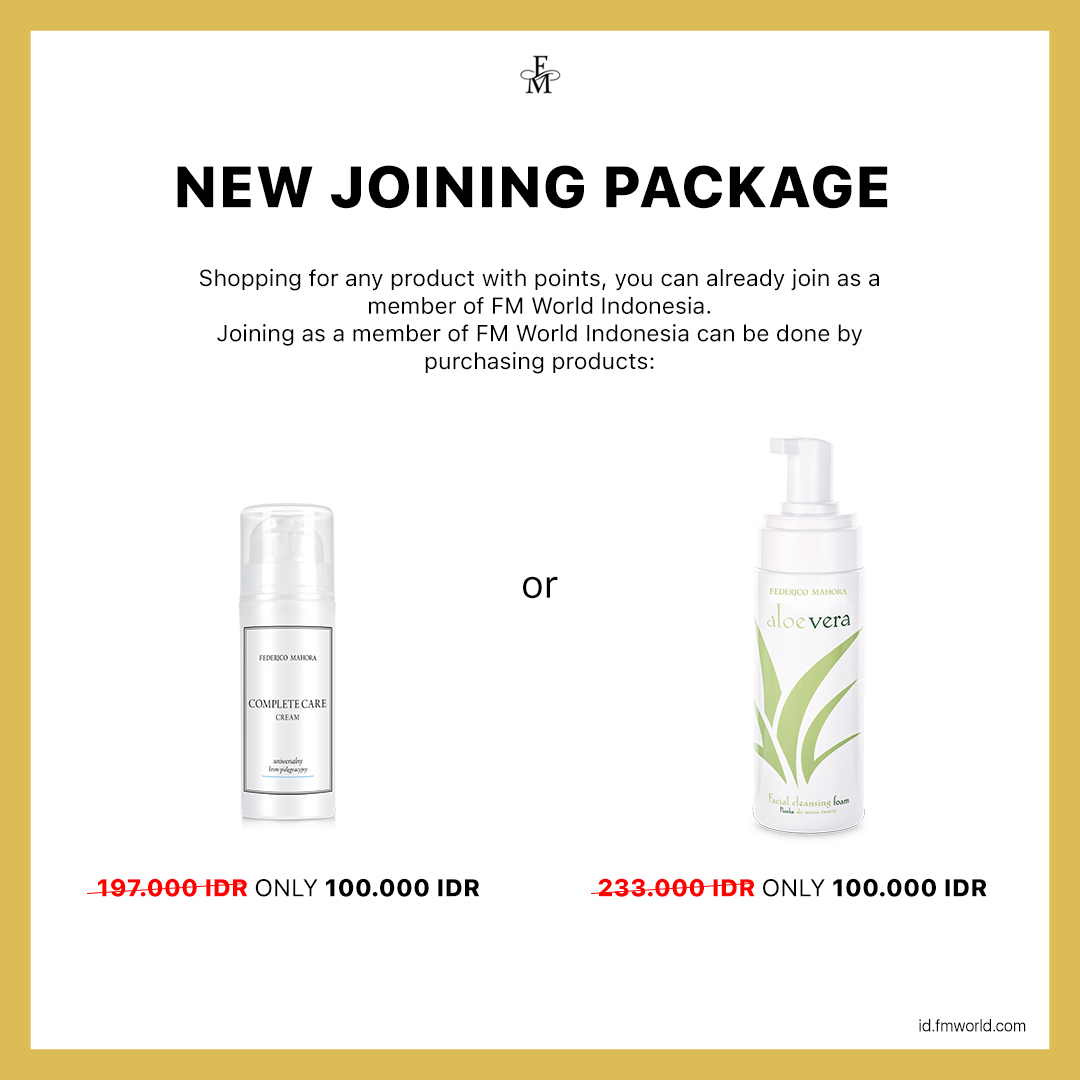 Terms and Conditions:
Registration can be done via:
• Whatsapp : +62 815 1130 0006
• Email : webregistration@fmgroup.co.id
• Web : https://register-id.fmworld.com/
Shopping for any product with points, you can already join as a member of FM World Indonesia.
Joining as a member of FM World Indonesia can be done by purchasing products:
• Complete Care Cream IDR 197,000, only IDR 100,000 with 11.6 points.
• Aloe Vera Facial Cleansing Foam Rp 233,000, only Rp 100,000 with 9.81 points.
Starting July 1, 2021 there will be a change in prices and points
FM may change the promo at any time without notice.
Terms of webshop and force majeure transactions: click here.