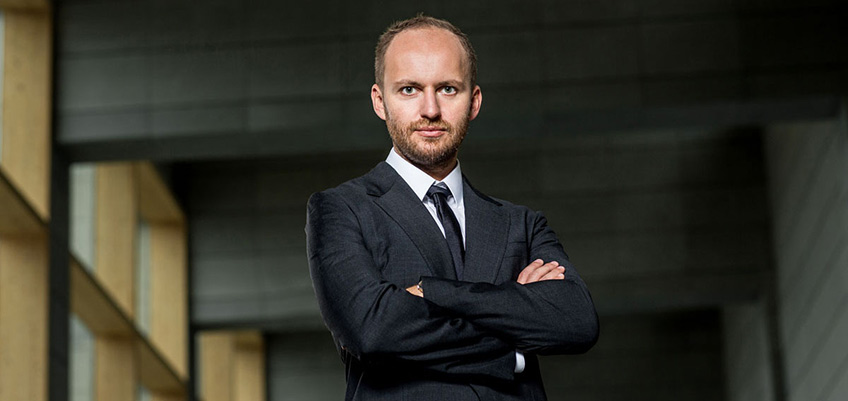 Who we are
The FM WORLD operates within the FMCG industry under the Multi-Level Marketing business model. Mission of FM WORLD is to deliver high quality products at attractive prices directly to households, excluding traditional retail networks.
FM WORLD Poland was established in 2004 in Wrocław, Poland by Mr Artur Trawiński. Due to its dynamic growth, in 2009 a new company – FM WORLD – was founded to expand the brand abroad. Today FM WORLD products are known and appreciated on six continents. Over 600,000 Business Partners cooperate with FM WORLD and this number is continually growing. With a unique business model – network marketing, a type of direct selling – company creates perfect conditions for the development of micro-enterprises; it provides opportunity, training and support.
We are one of the biggest MLM companies in the world selling perfumes. Perfume is our flagship product. However, our offer has expanded greatly to meet the expectations of our clients.
See our brands:

UTIQUE - is a new name in the universe of luxury perfumes and cosmetics, arranged like a bouquet of sensorial variations. Composed to capture beauty, equilibrium and vitality. Created to affect our existence by adding a touch of luxury to everyday moments. To make life full of passion. UTIQUE is excellence, for those who desire to escape into the world of class and sophistication.
Enter the chic atelier and meet the alchemist, who creates the most precious elixir compositions: three mystical fragrances and two natural oils. Black, Gold and Ruby are unisex frangrances of oriental-woody character encapsulated in magnificent bottles. Our Utique Face Oil and Hair Repair Oil are pure natural. No preservatives added, rich in vitamins, the quality of their ingredients is confirmed by organic certificates.
Visit Utique website to experience the excellence.

The FEDERICO MAHORA brand offers colourful stories told by fragrance compositions. Our PURE line dedicated to women and men is a symbol of modernity and elegance. It is a combination of timeless style and the latest trends, which stem from our brand identity, vision and ideas for the company's future. Our Luxury Collection fragrances come in original and unique bottles - every perfume in a different one.
Federico Mahora products are also perfumed cosmetics (shower gels, body lotions, hair and men's grooming) and special face and body care cosmetics, such as among the others Gold Regenesis, Aloe Vera or B-Glucan series.

FONTAINAVIE is a breakthrough in face care technology, created to delay skin ageing processes. Fontainavie anti-ageing cosmetics are available in three lines: Golden Bliss, Silver Impulse and Caviar Revival. Each of them dedicated to different skin problems such as dullness, irritation and dry skin.

Federico Mahora MAKEUP are high quality make-up cosmetics, rich in mineral ingredients, plant extracts and oils which make your skin naturally glow and ensure excellent protection from daily pollutants. Wide range of trendy colours enables beautiful make-up creations for day and evening. Our Mix&Match system allows you to make your own variations of make-up sets in comfortable, ecological palettes.

NUTRICODE is a brand of dietary supplements developed to meet the daily needs of a modern man, as well as to support the growing young bodies of children. NUTRICODE together with the Nutricode App and dedicated Blog are the comprehensive approach to healthy lifestyle and balanced nutricion habbits.

Logo Smart & Clean are the embodiment of clean and beautifully scented homes. Kitchen, bathroom, laundry, special use and refreshing products and more to come! See yourself at our website.

Aurile is an offer made to savour. Delicious natural and flavoured coffees are appreciated by the most demanding foodies. Innovative formulas of our functional coffees are absolute novelty on the market. Aside of coffees, you will find also teas, barista accessories and china sets.
See our Product Catalogue.